Language Courses Glasgow
Working in partnership with the Argyll Hotel in Glasgow, Language Within are offering a variety of English language courses for general, academic or business students.
We have courses to help you prepare for FCE, IELTS or CAE. We can help you develop Intermediate and Upper Intermediate level language skills and we can also improve your email writing skills with our comprehensive course designed to help you write effective business emails. So, no matter if you need general, academic or business English, we're here to help.
There are a maximum of 12 students per class and each course requires a minimum of 4 students to start. If you have any questions, please contact us on 0778 629 6229 or via email: [email protected]
The Drawing Room in the Argyll Hotel is the perfect place to study as it is both comfortable and quiet. If you've had a long day you can order a refreshing drink from Soul Food Kitchen to help you get settled.
Discover your Language Within.
Tier 4 students please note: You are allowed to do extra courses (such as evening courses) in addition to your main studies. The course can be on any subject, and does not have to relate to your main course of study.
You do not need to get permission in order to do extra studies, and you do not need to tell your Tier 4 sponsor.
But you must ensure that the extra course does not stop you from doing the course that you have permission to stay for.
View this notice on the UKBA website.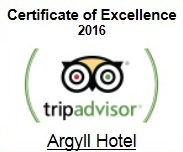 What our guests say
"First visit to Glasgow"
We have just returned from a 3 night 4 day break at the Argyll.We can not praise this hotel enough. On entering we were greeted by very friendly reception staff. Our room a double was very clean and tidy. The breakfast was wonderful and a member of staff Linda couldn't do enough.We could order the eggs we wanted and nothing was to much trouble.We would definitely recommend this hotel.
Janet C, TripAdvisor